Midbar in Biblical Hebrew means Wilderness, particularly the arid wilderness of the Desert.
Central to our people's formative experience was the life of the desert nomad described in the Torah, from our earliest patriarchs traversing the Negev to the forty years our people wandered in the Sinai. Prophets frequented the desert as a place to escape persecution as well as a space to commune with God. Two thousand years ago, the Dead Sea Sect, thought to be the Essenes, retreated to the Judean wilderness desert from the turmoil of Jerusalem and wrote the Dead Sea Scrolls.
Midbar presents two faces in the Torah. In one sense it is the opposite of the Garden; it is untamed and uncultivated, awesome and dangerous. The desert is a symbol of all those times that we lose our way and wander aimlessly, as individuals or as a society.
The other aspect of Midbar is a positive one. It represents openness, possibility, receptivity. Wandering in the desert was the paradigm of letting go and letting God. The Torah was given in the Midbar; is it a coincidence that the same Hebrew letters מדבר that spell Midbar, desert wilderness, also spell Medaber, speech? The emptiness of the desert and its vast spaces and the awe it evokes allow for communication with the divine.
Deserts are important ecosystems and supply many benefits to the earth. Three hundred million people worldwide live in deserts. We must respond to global climate change lest spreading deserts and devastating droughts characterize our future on planet Earth.
Wander this Gateway of Midbar to explore the symbol of Wilderness and Desert in Jewish tradition and in your life.
Choose your favorite Pathway, or follow them in order: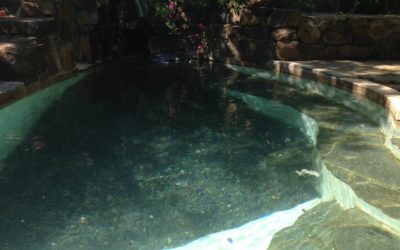 Enjoy this guided meditation on your inner Wellsprings, based on the legends of Miriam's Well, written and read by Rabbi Julie Danan. The imagery in the meditation is based on teachings from the Midrash and ancient Jewish lore. Featured Image: Natural spring mikveh...
Inspired Images
by Julie Danan