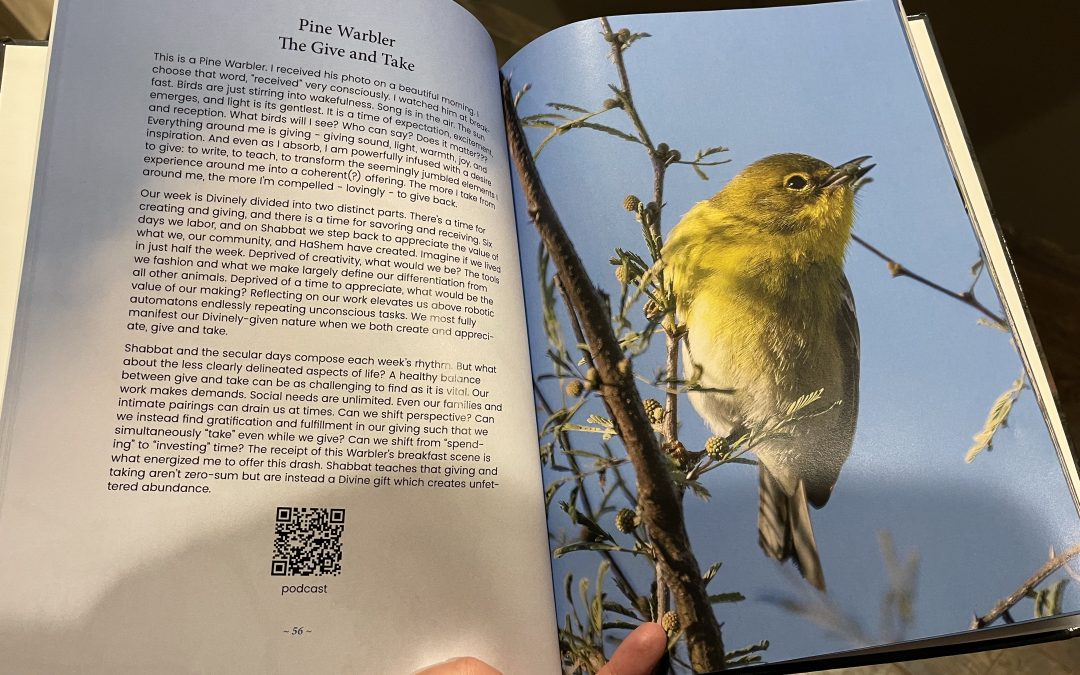 I recently got a great book in the mail, The Avian Rebbe Stretches His Wings. It's the second in a series by bird photographer and Torah teacher/student, Aaric Eisenstein. known as the Avaian Rebbe for finding wisdom in the beauty of our feathered friends. The Talmud says that we can learn Torah from every creature, and Aaric brings this to life in his creative teachings.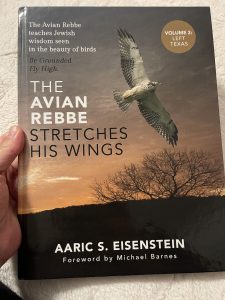 I was honored to provide an approbation (fancy word for a book blurb) for the work of this true kindred spirit who, like Wellsprings of Wisdom, loves to discover the everyday connections between Nature and Torah. Anyone who adores birds, bird photography, and meaningful wisdom for life will be sure to enjoy the Avian Rebbe's newsletter and his posts on Facebook or Instagram. (There's also a podcast and videos…)  I'm frankly in awe at Aaric's ability to produce such consistent and meaningful content, although he might say that the birds bring it on their wings and he just receives and transmits it as a gift from the Source of All.
"Be Grounded. Fly High." is the the Avian Rebbe's motto, and I'm sure that you will enjoy his teachings and beautiful photography as much as I do.
Learn more about the meaning of birds in Jewish tradition in the Gateway of Wings.