Holy Land (Eretz Kodesh)
ארץ קודש
The Torah (Five Books of Moses) is a story of a people and our ties to a sacred land, the Land of Israel. Promised to the Patriarchs, its habitation was still conditional on love of God and obedience to God's ways. The Saga of the Jewish people became the story of living in the land, being exiled twice by powerful empires, and longing for our native land over two millennia. In modern times, Jews returned to and rebuilt a national homeland in Israel.
Just as love for one child can open our hearts to the needs of children everywhere, so, too can the persistent love for one ancestral landscape, ultimately open one's heart to the sanctity of the entire earth. "The Earth belongs to God, with all that it holds, the planet and everyone in it." (Psalm 24). One of the premises of Wellsprings of Wisdom is that our entire planet –uniquely hospitable, verdant, and filled with beauty and life–is our Holy Land, our living Temple, our sacred Garden of Eden.
Enter the Gateway of Holy Land to explore the holiness of all natural places: whether meandering, encountering animals, or finding your sanctuary outdoors. While you are here, you can also explore the ways in which the geography and climate of the Land of Israel shaped the Jewish people, and learn about some of the holy people working tirelessly for peace in the Holy Land. 
Choose your favorite Pathway, or follow them in order: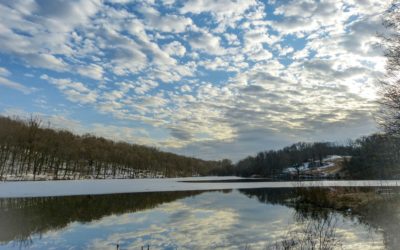 After the drama of the ten plagues, the splitting of the Red Sea, and receiving the Torah at Sinai, the Biblical book of Exodus turns to what seems a much more mundane subject: building the first Jewish temple, a portable sanctuary known as the Mishkan. Where do we...
Inspired Images
by Julie Danan