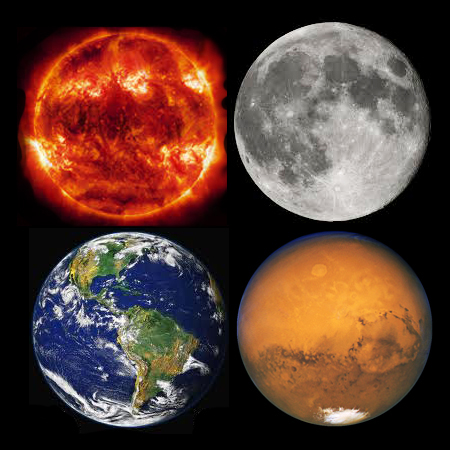 וַיַּ֣עַשׂ אֱלֹהִ֔ים אֶת־שְׁנֵ֥י הַמְּאֹרֹ֖ת הַגְּדֹלִ֑ים אֶת־הַמָּא֤וֹר הַגָּדֹל֙ לְמֶמְשֶׁ֣לֶת הַיּ֔וֹם וְאֶת־הַמָּא֤וֹר הַקָּטֹן֙ לְמֶמְשֶׁ֣לֶת הַלַּ֔יְלָה וְאֵ֖ת הַכּוֹכָבִֽים׃

God made the two great lights, the greater light to rule by day and the lesser light to rule by night, and the stars.
The Torah depicts Sun and Moon being created together on the Fourth Day* of Creation. But the Midrash, an ancient genre that includes imaginative "back stories" of the Torah, depicts a legendary struggle for dominance in which the moon wanted to have a greater role.