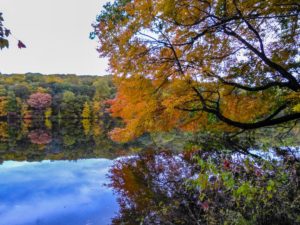 Happy Thanksgiving! This is a wonderful time to cultivate gratitude. One thing I'm grateful for, since moving the Hudson Valley from California (and Texas before), is the amazing fall foliage in this part of the country. In honor of the season, I've added a new Autumn Gallery to the Gateway of Seasons. I hope you enjoy it.
I know that I've being growing as a photographer since my "Seasonal Scenes" gallery, and it's developed into a real hobby. I also purchased an second hand camera (to upgrade from phone photos alone) and took a photography class.
I try to use my photography for mitzvot (good deeds), for example my current fundraiser of greeting cards and tote bags with my photos from Chico, California, all profits going to NorCal Wildfire Relief.