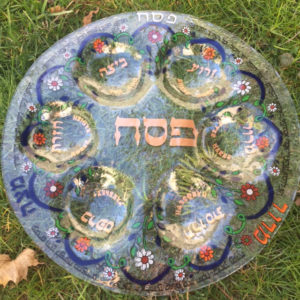 As Passover approaches, be sure to check out these Wellsprings Pathways (posts) that relate to themes of the season:
Splitting the Sea With Wind looks at the Biblical account of the Exodus and invites us to explore the nature of miracles.
MIriam's Well explores a famous legend related to the Exodus, of MIriam's miraculous desert well. After you read it, you can enjoy a Guided Meditation on the theme of Miriam's well and finding your inner resources, and consider having a Cup of Miriam at your Seder.
And also related to the Seder, explore this pathway about the Bitter and the Sweet of the Garden for your Passover table. Learn about different customs and interpretations of the Passover bitter and sweet symbols, and how to make them from locally grown foods.
Enjoy a video of Passover in the Desert, a new-old way to celebrate Passover with an outing with Wilderness Torah, an organization devoted to discovering Jewish spirituality in the outdoors. And journey with Rabbi Barry Leff to explore Israel's Negev Desert, Finding God in the Wilderness like our ancestors.
Speaking of the outdoors, here are a couple of pathways that focus on the spring itself: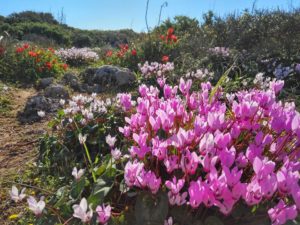 Passover celebrates freedom and the rebirth of spring. Experience a bit of springtime in Israel with this Gallery of the Mediterranean Sea in Israel in Spring by Daphna Rosenberg.
Finally, for a fresh perspective on the organic cycle of the Jewish Year, The Reason for the Season, by Rabbi David Zaslow, shares the story of his trip to Brazil with Rabbi Zalman Schachter-Shalomi and a consideration of when the "Festival of Spring" should be celebrated in the Southern Hemisphere.
Wishing you a joyful and liberating Passover season!