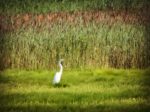 The King/Queen is in the Field: Let Nature Guide You Into the New Year
Join Rabbi Julie Hilton Danan, Ph.D., for a free webinar, Thursday, September 12, 7:30-8:45pm Eastern Time (US),. We will explore Hassidic and mystical teachings that connect us to nature and help us prepare our hearts for the Jewish New Year. This class is open to all spiritual seekers and will be recorded for those who can't attend in person or who wish to watch again later (also we may schedule another session for those who live in divergent time zones).
If you would like information on signing up, please contact Wellsprings via the
contact us
link.