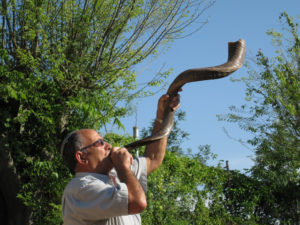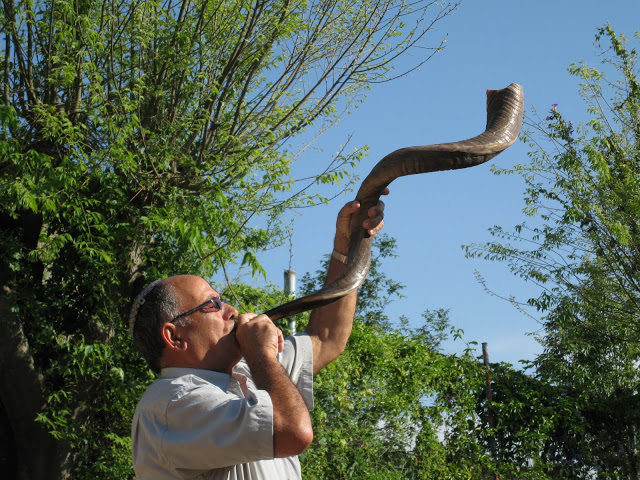 As a congregational rabbi, this is my busiest time of year, so new posts may be a bit slow in the coming weeks. However, you can find several holiday related posts on Wellsprings of Wisdom that I hope will add to the meaning of the season for you.
Learn about the meaning of the Shofar and listen to the call of a shofar blown outdoors. Take it deeper by learning how the shofar is used as a symbol of justice, social activism and Tikkun Olam (repairing the world).
Other posts highlight outdoor, nature-based rituals of the season, such as the Rosh Hashanah custom of Tashlich, "casting off sins" into a flowing stream. Learn about the custom here. I also share about a personal tashlich ritual that I created to deal with a difficult life transition, and share photos of the beautiful Northern California creek where I performed it. While on the subject of Tashlich, enjoy a poem about a creek, "Today is Forever," translated from Yiddish of Malka Heifetz Tussman by Marcia Falk, and shared from her wonderful book for the season, The Days Between (linked in the post).
After the Days of Awe (Rosh Hashanah and Yom Kippur) comes Sukkot, the harvest festival, which focuses on life out of doors by dwelling in a hut called a sukkah. Here is a post about the sukkah and the holiday and its symbolism. The post links to holiday retreats in the US East and West coasts.
As I write this, Hurricane Irma is battering Florida. I wish safety and calm to everyone there, and urge those of use who are far away to contribute both our prayers and our tzedakah (charity, righteous giving) to help those who are impacted.
Wishing everyone blessings of a Shanah Tovah! Be written and sealed in the Scroll of Life for a good and sweet New Year.