Midbar as Wilderness not only protects the health of our planet, but also provide venues of emotional healing for human beings, including…
Disadvantaged and at-risk inner city kids (and here's another)
Veterans suffering from stress or PTSD
People recovering from depression, illness, and addiction.
 How We Can Help to Protect Wilderness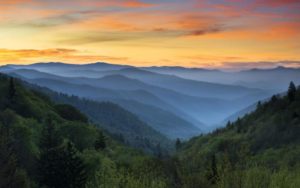 Wilderness preserves us if we preserve it.
The Sierra Club
is a premier environmental group that not protects America's wilderness, but educates people to love that wilderness through many outings and programs. Likewise,  
The Wilderness Society
is an organization that works to protect public wilderness areas around the United States. In today's world, tzedakah (righteous giving and actions) should include groups that help the environment. The
World Wildlife Fund
 is a leading interanational conservation organization that works in 100 countries to protect forests, oceans, fresh water, wildlife, food, and climate.
Contemporary Jews are rediscovering our ancient roots through agriculture, nature retreats, and wilderness experiences. As the Midrash suggests, this can lead us to explore our inner landscape as well. And just as wilderness once healed our people from slavery and shaped us into a free nation, so a renewed connection to nature, the Midbar, the Wild, is essential to our preservation and the human future on Planet Earth.
Consider and comment about an environmental organization that you support.
Featured Image: Sedona rainbow, Rabbi Alicia Magal