When it comes to water, air, and climate, there really are no national borders. Learn about some great Tikkun Olam organizations that focus on Rivers in the US, Mideast and Worldwide.
Riparian Zones are the ecosystems on the banks of rivers, creeks, and streams. They are sensitive habitats for wildlife and water quality, as well as recreation and beauty for people. River Partners repairs riparian habitats near California rivers in order to create wildlife habitat for the benefit of people and the environment. I was introduced to this organization by a member of my congregation, Professor Irv Schiffman, who has been chairman of their board. From their website: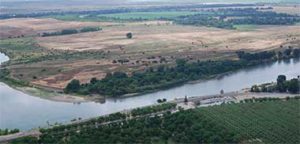 Well over 300 species of birds, mammals, reptiles and amphibians depend on California's riparian habitats. "Riparian" refers to the unique ecosystems that surround the banks of river and streams. The individuals in a riparian community have specific adaptations for living in repeatedly flooded environments. Riparian forests provide critical wildlife habitat for migratory songbirds, waterfowl, Chinook salmon, steelhead, and a host of other species."
Other River protection groups to check out:
American Rivers is the leading river conservation organization to protest America's rivers.
To learn about Riparian Zone restoration work on an international scale, check out the International River Foundation
Water Conservation and Peace Work in Israel and the Mideast
Israel's world leadership in water conservation can be a catalyst for peace as well as environmental preservation in this era of climate change and water scarcity.Eco Peace Middle East is an acclaimed organization that brings together Israelis, Jordanians, and Palestinians to seek regional peace based on numerous environmental projects such as rehabilitation of the Jordan River. (Featured Image on this Path is from the Eco Peace Middle East website).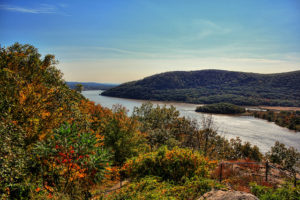 Historic Jewish Environmental Protest on the Hudson
Having moved from the Sacramento Valley of California to the Hudson Valley of New York, I am grateful to read about a historic Jewish protest against pollution of the Hudson River, held in 1998 by the Shalom Center and Elat Chayyim Jewish Retreat Center, along with folk singer and environmental activist Pete Seeger. The demonstration powerfully incorporated liturgy and ritual from the Hoshanot Prayers of Sukkot, with a new environmentally focused version written by Reb Zalman. It is a great example of how religious ritual can enhance the meaning of a social protest.
Feaured image: Meandering Jordan River from http://foeme.org web albums
Read a poem about collecting rainwater, or return to the Gateway of Flowing Water.